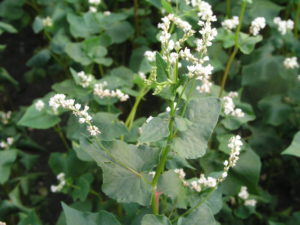 Recent media reports have highlighted the prevalence of glyphosate in conventional farming systems and consequently the traces of glyphosate being found in various food products.  Royal Lee Organics takes the glyphosate issue seriously and we would like to take this opportunity to share the measures we have taken to eliminate pesticide residue in Royal Lee grains to the extent possible.
First and foremost, it is our promise to you that every single grain supplier we work with is certified organic, and in addition to that we are very proud that our handling facilities at Royal Lee Organic are certified organic as well. Organic certification at the grower level is a commitment to farming with no pesticides, synthetic fertilizer or genetically modified seed. It is a commitment verified by an annual USDA inspection process conducted by approved certification auditors.
Obviously, Royal Lee Organics has no control over the current predominance of glyphosate on the majority of conventional farming acres.  Today's environment, as well as advances in science that allow testing food for pesticide residues levels at parts per billion, mean that there can be no guarantees of zero glyphosate levels in any food. But, we can say with confidence and pride that our growing systems, grain haulers and grain facilities have zero tolerance for glyphosate use at any stage of Royal Lee Organics' grain's journey from the seed bag until it is delivered to your home.